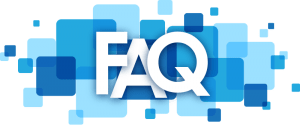 BioChemal specializes in high quality research chemicals and expands our product portfolio. We do our best to ensure that our customers receive the best service, quality goods at reasonable prices and fast, safe delivery.
Our chemicals are manufactured in compliance with all quality standards and tested. We try to deliver to many countries around the world. We always have drugs of the following classes: tryptamines, dissociatives, cathinones, empathogens, opioids, psychedelics, cannanbinoids, lysergamides, sedatives.We are always glad to have the opportunity to assist you in the supply of goods for your chemical research.
Where do you ship from?
-We ship from EU (Netherlands) or Southeast Asia. We select the best delivery option for our clients.
What delivery services do you use? Cost and delivery time?
-We provide prices and delivery times for shipping within the EU, for other countries they may be different.
5 € – Airmail. Untracked, uninsured, no reship. Up to 25 working days. No tracking number is provided. Delivery times are up to 2 to 25 days.
17 € – UPS standard, we provide track code, delivery time is up to 3 working days.
It is also possible to send DPD(EU), EMS, TNT, DHL, FEDEX to other countries. Details are negotiated with the manager or administration of biochemal.com
Which countries do you ship to?
-We ship our goods all over the world, unless we know for sure that the goods ordered by the client are definitely not legal and will not be able to go through customs, with the exception of companies that are licensed to buy chemicals that are subject to control in their country.
Do you offer tracking?
-We provide the track code after shipping in 1-2 business days.
How do you pack before shipping?
-Everything is packed in sealed packaging without company identification marks, individual packaging is possible when preparing for shipment, it is discussed in advance with our managers and administrators.
What payment methods?
-We accept Bitcoin (BTC), Litecoins (LTC), Ethereum (ETH), Bitcoin Cash (BCH), Money Gram, Payeer (card payment).
Do you offer free samples?
-We offer free samples of new products to regular customers and send them along with the ordered product so that they can test our new products in their laboratories.
How long does it take to prepare an order for shipment? When will my package be sent after payment?
-After paying for your order, your order is prepared for shipment within 1 business day and will be sent within a day.
What if my order does not arrive?
-We provide track code if you have selected trackable shipping. We will resend the order if it is not delivered for more than 21 days.
How do I track my order?
-You can track your package online using the tracking number we sent you by email. Let me know if you need a website link for tracking parcels.
If you have any more questions, you can always ask our manager or administrator.